Biography
Kate is a photo and video journalist, documentary filmmaker, writer, and producer. She is also a BBC Travel Features Correspondent and speaks globally at universities, conferences, and corporations on topics ranging from ethics in media to human rights issues. Kate is known for her nostalgic, evocative imagery, capturing both the beauty and complexity of our shared humanity. Born and raised in New York, Kate currently resides in Canada and is available for covering assignments worldwide.
What Kate loves most is exploring off-the-beaten path places with her camera. She has a knack for uncovering hidden stories and has a unique ability to connect with individuals from all walks of life. Her most notable work is her independent photo and video journalism on the Herero and Nama genocide of southern Africa, which was picked up by BBC News and BBC Travel. She is grateful for the BBC platform in elevating the voices of communities long waiting to share their deeply important stories.
Prior to her work as a photojournalist, Kate trained as an economics researcher. She completed a BA in International Political Economy at New York's Fordham University and an MSc in Economics from the University of London. Her work as a researcher led her to travel extensively, sparking a curiosity about the world that would only grow. Her deep-seated love for travel and photography led her to study documentary photography at New York's School of Visual Arts, and she has been working as a photo and video journalist ever since.
As a contributor with BBC Travel, Kate shares their mission of making people "fall in love with the world." In 2019, her photo essay and documentary short about the Fairy Circles of Namibia placed her on the "Best of BBC Travel 2019." In 2020, her video on the Africans Who Wear Victorian Petticoats was one of a select few to win the Lowell Thomas award for Best Travel Video through the Society of American Travel Writers. In 2021 she was selected as a video contributor to BBC Travel's "50 Reasons to Love the World" campaign with Delta Airlines.

Through her work, Kate wishes to continue to share the beauty, complexity, and synchronicity of our shared planet.
BEHIND THE SCENES
Kate photographs the sand dunes along Namibia's Skeleton Coast for BBC Travel. 2019.
BEHIND THE SCENES
Kate photographs a cheetah at sunrise in the Kalahari. 2017.
BEHIND THE SCENES
Kate photographs the sunset over Epupa Falls at the Namibian border with Angola. 2017.
BEHIND THE SCENES
Kate presents her work at the Forgotten Atrocities panel at the Center for International Human Rights at John Jay School of Criminal Justice in New York. 2018.
BEHIND THE SCENES
Kate takes aerial footage of the Namib Desert in southern Namibia for BBC Travel. 2019.
BEHIND THE SCENES
Kate boards a Cessna to take aerial photographs of the Skeleton Coast and Sossusvlei in Namibia. 2017.
BEHIND THE SCENES
Kate films an interview atop the Devil's Head trail in Colorado for BBC Travel's "50 Reasons to Love the World" series. 2021.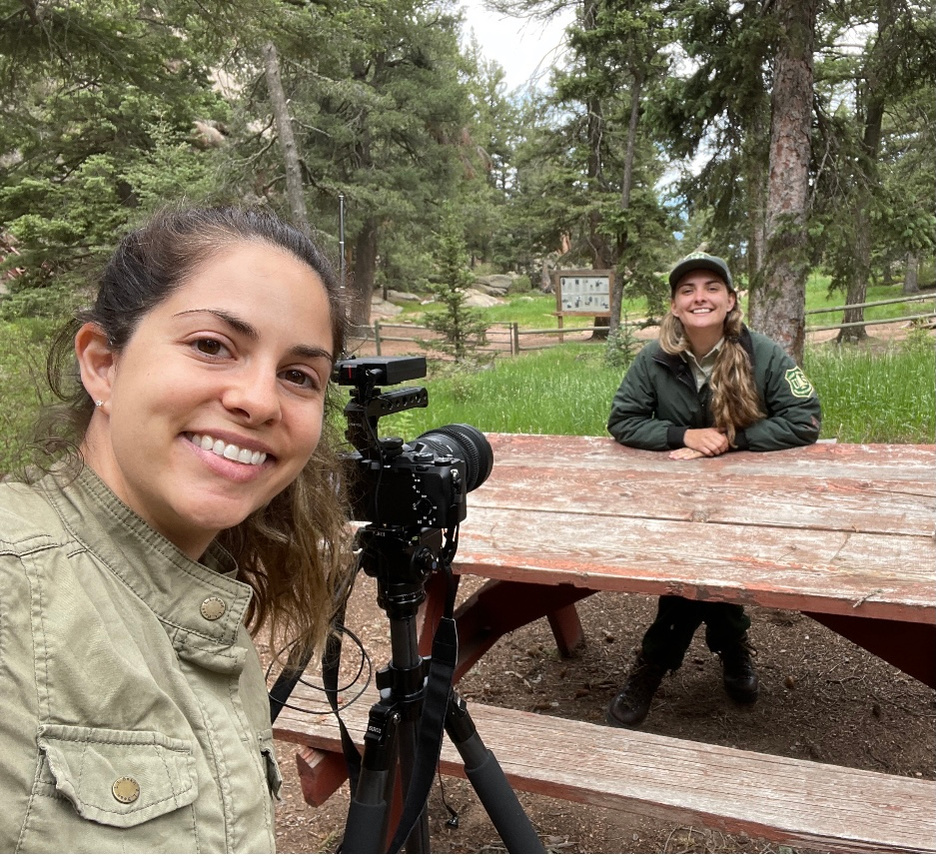 Client List
BBC Travel
Getty Images

BBC News
Al Jazeera
Haaretz
New Era Publication Corporation
J.C. Flowers Foundation
Atlas Merchant Capital
ANI Private Resorts
RealEats
Collaboration
Kate provides commercial video production through her collaboration with MAKS PRODUCTION studios. See the MAKS PRODUCTION website for examples of their commercial video work.
Speaking Engagements
"One Route Closes, Another Route Opens," Forum on Migration, St. Francis College (New York, USA) 2021
"Culture Diversity in the Media," Webster Leiden University (Netherlands) 2020
"The Greek Refugee Crisis," Zolberg Institute on Migration and Mobility, The New School (New York, USA) 2018
"Ethical Considerations in Journalism," School of History, Culture, and Communication, Erasmus University Rotterdam (Netherlands) 2018
"Forgotten Atrocities," Center for International Human Rights, John Jay School of Criminal Justice (New York, USA) 2018
"From Fragmentation to Integration," 68th Annual International Communication Association Conference in Prague (Czech Republic) 2018
"The First Genocide of the 20th Century," Corporate Presentation for Analysis Group (Boston, USA) 2017
"The First Genocide of the 20th Century," Institute for the Study of Human Rights, Columbia University (New York, USA) 2017